Stanford Estates West is beautiful housing development in rural Springtown, Parker County, TX.  We have new custom homes and lots for sale.  Phase 1 is sold out.  We have some lots and houses left in Phase 2. Phase 3 will be coming soon.   The Phase 1 address is 2750 Agnes Circle & the Phase 2 address is 3150 Agnes Circle, Springtown TX 76082.   It has the perfect location for quick access into the Alliance Airport and Dallas / Fort Worth area without traffic.  Springtown has great schools and is quickly becoming the newest sought after place to move to.  Many lots have wonderful country panoramic views along with awesome views of the Metroplex skyline.  Also, Springtown is the Second Most Affordable Fort Worth Suburb.
Come and live in one of the best locations in the United States.  DFW is ranked in the top for jobs, quality of life, along with a low cost of living. Dallas/Fort Worth is one of the fastest growing areas in the US.  Ft. Worth has moved up to the 13th largest city.  Read more here.
Ft. Worth is ranked among the 25 Best Places to Live by US News & World Report.
High Speed Fiber Optics Internet is now being installed in Stanford Estates!
Lots and houses are available in Phase 2.   PHASES 3 & 4 will be COMING SOON and will have UNBELIEVABLE WOODED LOTS and BREATH TAKING VIEWS!   Please contact us for more information ARHContactUs@gmail.com or 817-357-9652.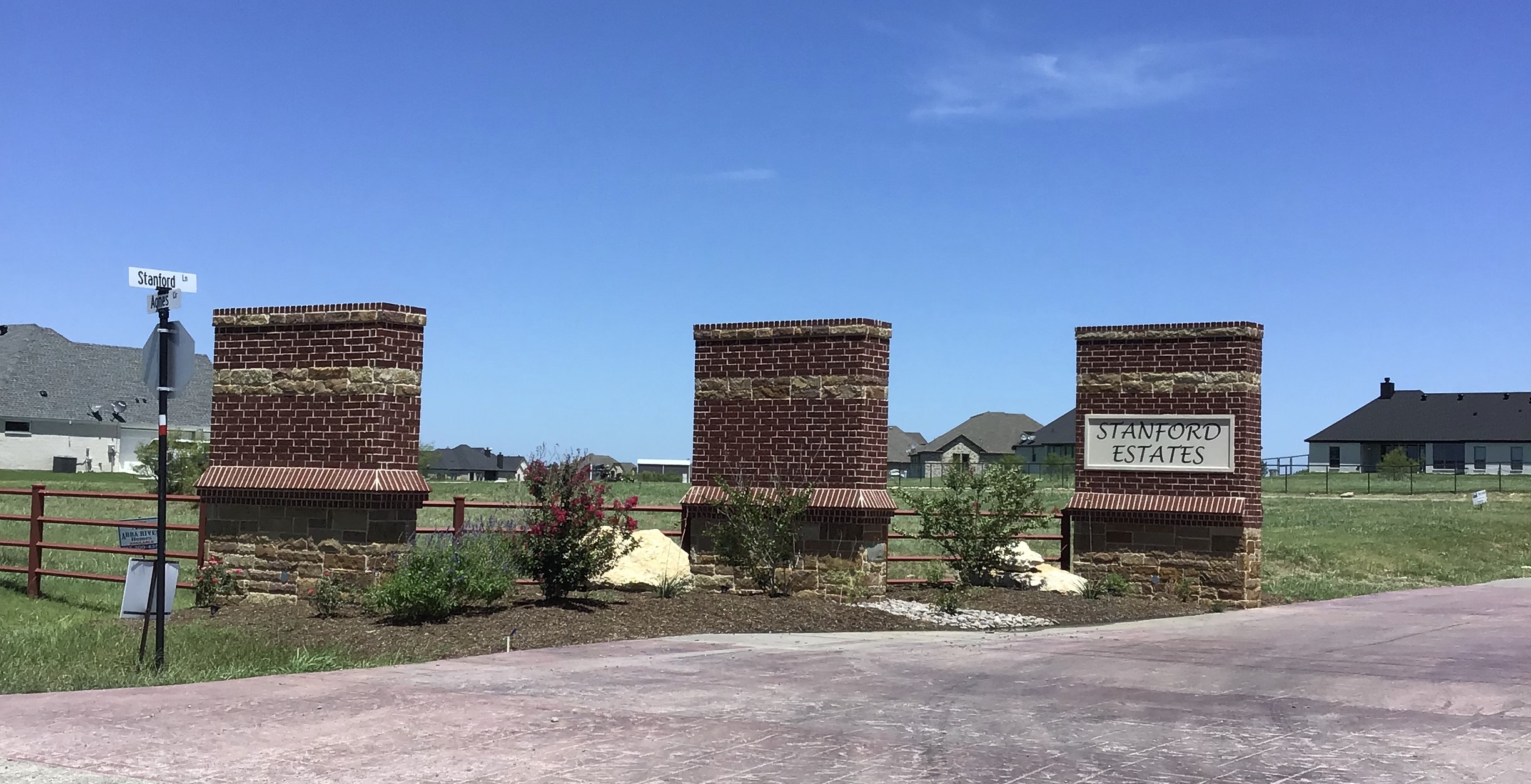 We have 2 superior Custom Home Builders available:
We have Lots for Sale and High Quality Custom New Homes for Sale in beautiful Parker County, Springtown, TX – Stanford Estates.